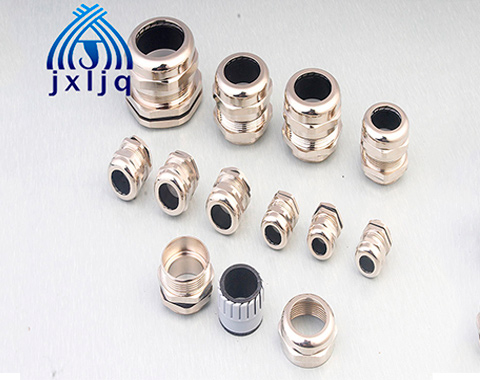 Waterproof treatment steps for cable gland:
1. After the terminals are crimped, wrap waterproof filler around the terminals. Shrink the heat shrink tube.

2. If it is a slightly humid environment, wrap waterproof filling tape on both ends of the cable and shrink the sheath (the sheath must be glued at both ends).

3. If the environment is harsh, self-adhesive waterproof tape must be used for enhanced waterproofing (heat shrinkable waterproof tape can also be used, we generally use self-adhesive tape, heat shrinkable tape is used for cable damage repair)
1). After filling the waterproof filler, wrap one layer of self-adhesive waterproof tape on the outer layer of the filler, or stretch the self-adhesive waterproof tape for multiple layers, but the thickness should not be too thick, so as not to be too large and the insulating sleeve will not enter .

2). Shrink the heat shrinkable tube over the glue.

3) Wrap waterproof tape on both ends of the heat shrinkable tube, and then wrap a layer of self-adhesive waterproof tape, wrap the waterproof tape and self-adhesive tape on both ends of the cable insulation sheath, and then heat and shrink the sheath.
---
Company Profile
Yueqing Jixiang Connector Co., Ltd is a professional manufacturer of cable glands and other cable accessories, which located in BoTong HuiGu,Yueqing Economic Development Zone, Zhejiang Province . Our major products including metal cable glands, nylon cable glands, explosion-proof cable glands, waterproof vent plugs, metal hose connectors, cable accessories, armored or unarmored cable glands, etc.
Tel: +86-577-61118056
Fax: +86-577-61118055
Mobile: +86-18958708338
Email: jx@jxljq.com