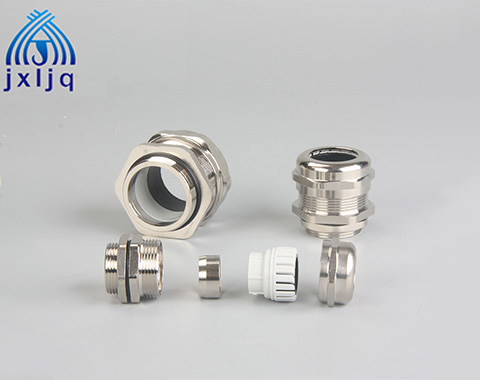 Cable fixing heads (also known as cable waterproof joints, cable joints) are widely used in the fixing and protection of wires and cables in electrical machinery, marine electrical, and anti-corrosion equipment. The main function is to keep the cable outlet hole sealed and waterproof and dustproof, so that the machine can run safely and reliably. If the product itself has explosion-proof certification, it can prevent dangerous gas from entering the instrument or junction box, thereby avoiding explosion.
The origin of the cable gland
All machines or equipment need to be wired by wires or cables to transmit power for the machine to operate, or transmit signal supply equipment to operate according to signal instructions, so when external power is connected to the inside of the machine, it must The machine board has holes to allow wires and cables to enter the wiring. After the wires are inserted into the side wall machine board holes, the fixing and protection of the wires must be solved in this part, so there is a cable fixing head. .
Company Profile
Yueqing Jixiang Connector Co., Ltd is a professional manufacturer of cable glands and other cable accessories, which located in BoTong HuiGu,Yueqing Economic Development Zone, Zhejiang Province . Our major products including metal cable glands, nylon cable glands, explosion-proof cable glands, waterproof vent plugs, metal hose connectors, cable accessories, armored or unarmored cable glands, etc.
Tel: +86-577-61118056
Fax: +86-577-61118055
Mobile: +86-18958708338
Email: jx@jxljq.com