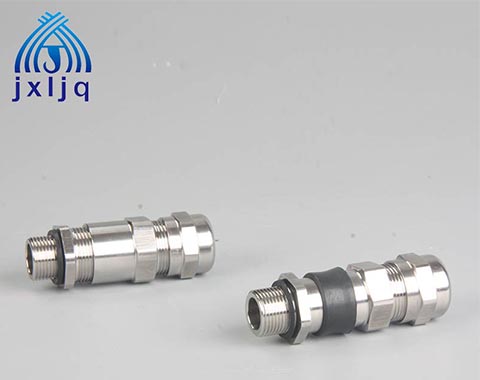 Information about double-sealed EX stainless steel cable glands, which are suitable for hazardous locations in Zone 1 and IIA IIB IIC explosive gas environment, explosion-proof electrical equipment connection, chemical products, petroleum, electric power, light industry, machinery and other fields, especially the installation of automation engineering lines .
Features: High-end design, strong practicability, and increase the sealing of external instruments for flood control.
Explosion-proof grade: Exd II C Gb / Ex e II GB
Degree certificate: CNE x 14.1625X.
---
Company Profile
Yueqing Jixiang Connector Co., Ltd is a professional manufacturer of cable glands and other cable accessories, which located in BoTong HuiGu,Yueqing Economic Development Zone, Zhejiang Province . Our major products including metal cable glands, nylon cable glands, explosion-proof cable glands, waterproof vent plugs, metal hose connectors, cable accessories, armored or unarmored cable glands, etc.